Qingyifang International Tourism Cultural and Creative Industrial Park Paris, France signed a partnership
2019-05-21 09:43
On May 21, the Group held the signing ceremony of merchants in the Qingyifang International Tourism Cultural and Creative Industrial Park-French Business and Cultural Exchange Center in Paris. Deputy Secretary of the Provincial Party Committee and Governor Jing Junhai led a delegation from Jilin Province to attend the signing ceremony.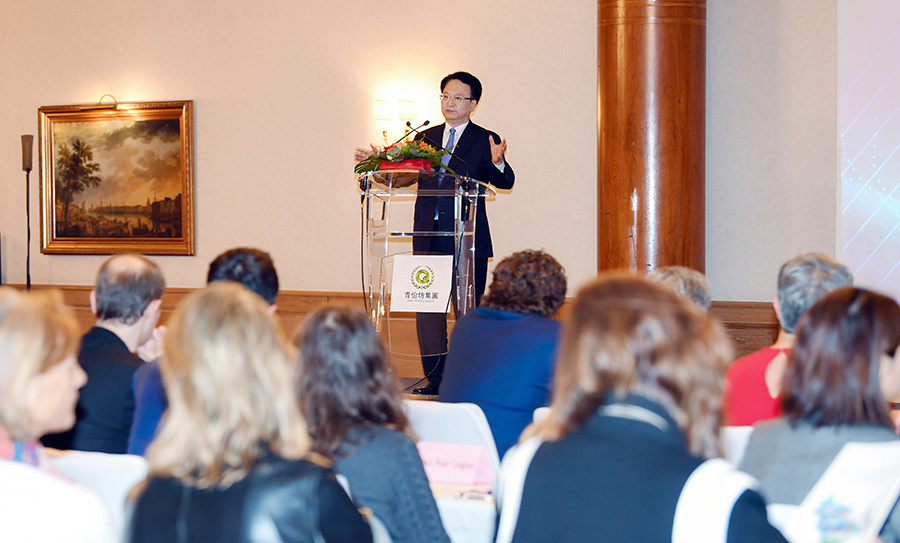 Qingyifang International Tourism Cultural and Creative Industrial Park is a cultural innovation industrial park with flowers as the core. It is the international city cover created by Qingyifang Group in 2019. The total investment of the project is 4 billion, covering an area of 157,000 square meters. Meters, with a construction area of 670,000 square meters, planned to be completed and put into use in the first phase of 2021. Invite the world-famous
German Rheinland
Design Institute to do architectural design for the project according to international cutting-edge architectural planning concepts and standards, integrate contemporary architectural concepts and future conceptual designs, and create a tourism cultural and creative industry with international commercial facilities and service support Park.
The French Business and Cultural Exchange Center integrates French-style imported goods such as flowers, perfumes, clothing, wine and handicrafts; it will also build a French Culture and Art Exchange Center to serve as an art space for exchange and exhibition of French cultural characteristics; this At the signing ceremony, there were more than 300 intentions to sign on the spot, of which more than 150 companies entered China for the first time, and signed one city and two cities in France-Charente-Maritime, Le Havre and Ottan City Exchange Center .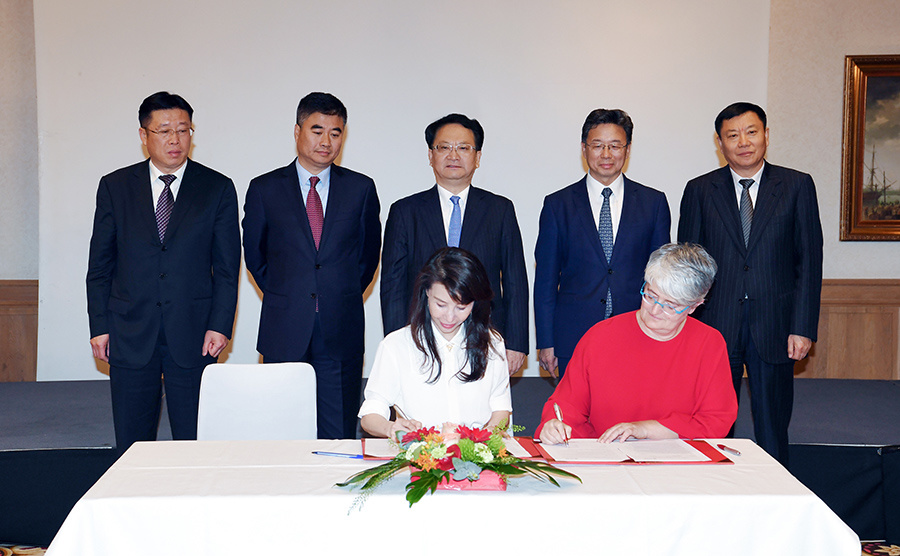 The French Center project has been highly valued and recognized by the French Ambassador to China and the Consulate General of Shenyang. In 2017, Mr. Gu Shan, the ambassador to China, visited Changchun twice to study and promote the project. Mr. Mark Lamy, the consul general of Shenyang Consulate, also visited Changchun many times to provide guidance, communication and negotiation on the project.
The project has also received great attention from the Jilin Provincial Party Committee and Provincial Government, the Changchun Municipal Party Committee and the Municipal Government. Mayor Jia Lina personally visited French merchants who came to Changchun in France. Therefore, the French Center project is not only a commercial innovation, but also a witness to the friendship between China and France.