A delegation from Liaoning Province visited Qingyifang Group
2018-11-29 09:19
At 4 pm on July 25, 2018, Mayor Zhang Xu of Lingyuan City, Liaoning Province, and related leaders visited Qingyifang Group.
Accompanied by Zhang Dan, chairman of Qingyifang, a group visited Jiabohui International Furniture Plaza.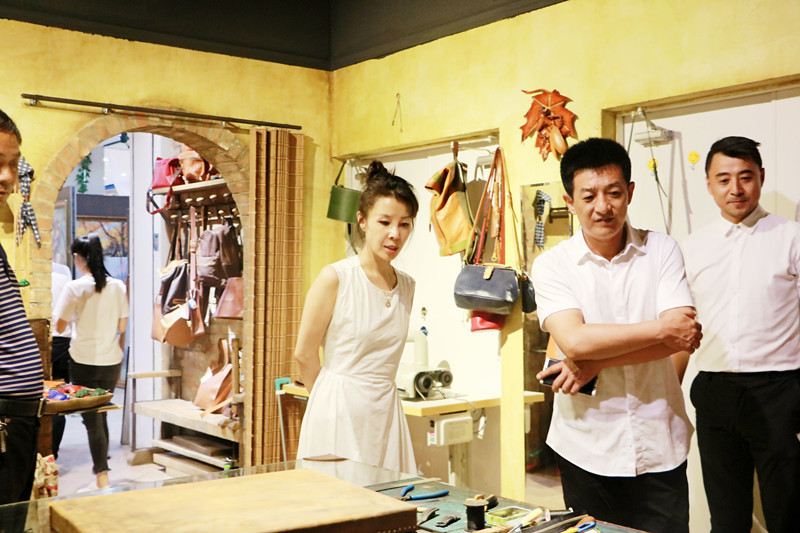 The delegation visited many unique shops such as Wood Walker, Tea Words, Players, Su Jian, Niu Lian and Painting Gallery.
Zhang Xu said that while maintaining the original commercial value, Jiabohui has better integrated cultural value into it, and expressed its appreciation for its unique development model.
When visiting Hill Bookstore, Zhang Xu affirmed the combination of ecology and culture in the store. At the same time, it highly praised the strong cultural atmosphere of Jiabohui.
Subsequently, the group chairman Zhang Dan introduced the development of Qingyifang Group's flower industry.
After understanding the situation of Qingyifang Group, Zhang Xu also explained and explained the development of the ecological green plant industry in Lingyuan City.
And Chairman Zhang Dan exchanged valuable opinions on the future development and cooperation of the green plant and flower industry, and opened up new directions for the development of the Qingyifang Group's flower industry.