Qingyifang Group builds thousands of acres of flowers in Xinhu Town, Jingyue District to help farmers generate income!
2018-09-11 20:16
In Xinhu Town, Changchun Jingyue High-tech Industrial Development Zone, invested and constructed by Qingyifang Group, covering an area of 1200 acres, a flower planting base mainly for planting flowers is gradually taking shape.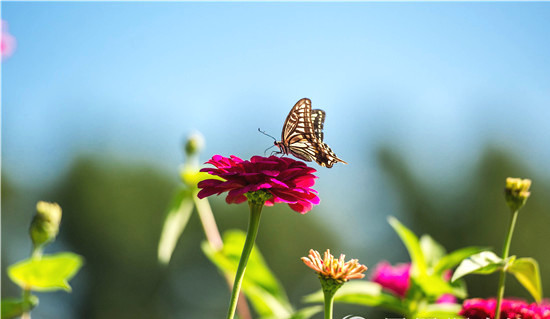 "From the perspective of economic value, we can effectively improve our planting structure and greatly improve the output efficiency of the land." Wang Yongan, president of Qingyifang Group, said.
Qingyifang project was settled in Xihu Village, which not only increased the income of local villagers, but also played a leading and demonstration role in the future development of a flower economy based on Xihu Village in Xinhu Town.
And play a leading role in driving the investment promotion of the whole town, providing valuable experience. At the same time, we submitted the West Lake answer sheet for the realization of beautiful countryside and happy new lake.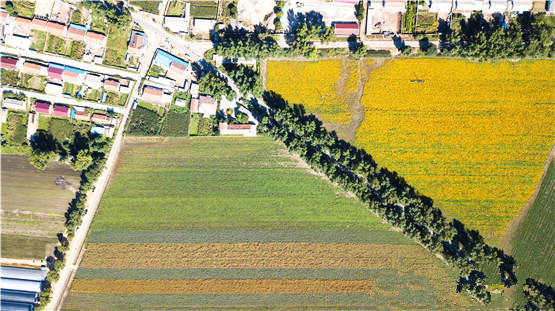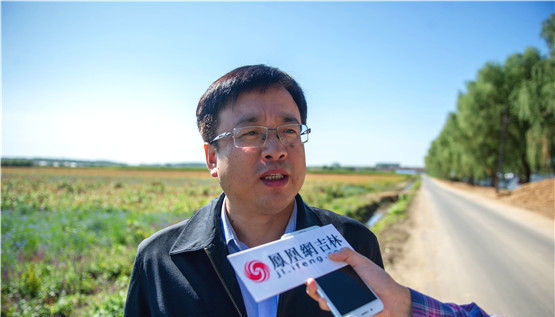 President of Qingyifang Group Wang Yongan
Taking the now-built 1,000-mu flower sea project as an example, Qingyifang Group transfers farmers 'land at a price of 8,000 yuan / hectare / year, and at the same time allows farmers to transform into workers in the flower industry without leaving their hometown or the soil. The salary standard is 3500 Yuan / ha / year.
In addition, Qingyifang Group is piloting the use of farmers' front and back courtyards to plant flowers. The first batch of pilots selected 4 targeted poverty alleviation targets. Enterprises provided support through industrial poverty alleviation. Based on the calculation of one mu of land per household, at least 10,000 yuan could be added.
For the construction of the flower planting base, Qingyifang will provide seeds and be responsible for planting technology, production standards, field management specifications, and packaging and processing training.
And to ensure the purchase of flowers, farmers use their own courtyard (or field), self-management, drought and waterlogging to ensure income, thus forming a "company + farmers", "base + courtyard" partnership production model.
In the future, Qingyifang Group will make full use of the ecological advantages of Xinhu Town's accompanying mountains and water, and extend the Yiyi Road to create a "ten-mile flower gallery" Huahai landscape belt, flower field bed and breakfast, flower picking garden, fruit and vegetable picking garden, etc., and create Jilin Province. Featured flower town.